30 June 2014
Bruck Textiles is proud to have been involved in the development and production of the first camouflage uniform fabric exclusively designed for the Royal Australian Air Force (RAAF). The new uniform is known as the Air Force General Purpose Uniform, or GPU. The development of the fabric was under the direction of the RAAF, the Defence Material Organisation and the Defence Science and Technology Organisation. The official project management and garment production was undertaken by Australian Defence Apparel.
In recognition of their contribution to the development of the GPU, each of the participants was awarded a commemorative plaque by the RAAF on Monday 16th June 2014.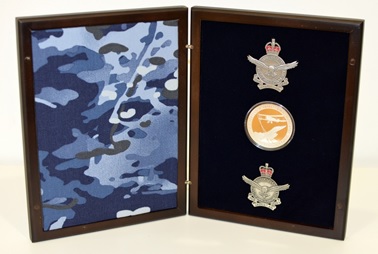 The GPU development was completed on time and in budget to the full satisfaction of the client. The success of the GPU development once again demonstrates the capability and value of the Australian technology and manufacturing industry and also the value of collaboration between Industry and Government.