Structural Firefighting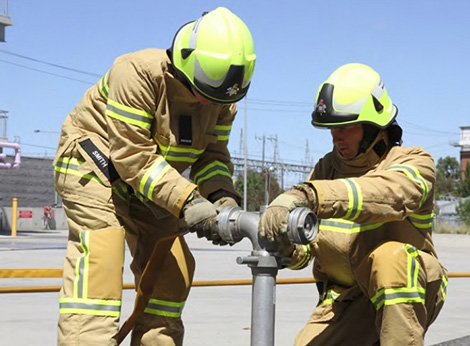 Bruck engineered solutions are much more than just fabrics – they're systems. The overall performance of your turnout gear is the sum of each individual layer. For this reason, we are continually evolving fabrics whose high performance properties can be synergised from the inner most lining, through the thermal and moisture barriers, to the outer shell.
Tough, durable and dependable systems are extremely important, as is how your gear feels against the skin and moves with your body. Our systems minimise weight and maximise breathability, thereby minimising metabolic heat stress, while you remain protected from flame, radiant heat, and chemical splash. Bruck products are proven tough to withstand the challenges of Structural Firefighting.
Bruck partners with the global leaders in inherent flame retardant fibre technology and high quality yarn producers to bring you the ENFORCER® and FORTRESS® collection of outer shells and the INSUL-TEX® range of thermal liners and scrims.
Wildland Firefighting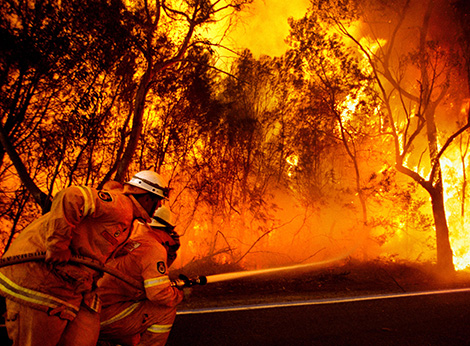 Our fabrics see action in diverse terrains and climates so our range reflects the specific needs of you, our customer.
For over 40 years DuPont™ Nomex® fabric has been synonymous with firefighter protection. Not only does Nomex® bring inherent flame retardant properties to protective clothing, it also delivers lighter, tougher and more breathable fabrics that meet the continually evolving performance needs for safety and comfort. Bruck is the only weaver of Nomex® fabrics in Australia and the exclusive manufacturer of COMFORT ADVANTAGE®, SHIELD® and SENTINEL® – fabrics developed specifically to protect wildlandfirefighters.
For comfort and value, cotton is hard to beat and for the world's most reliable treatment for flame retardant performance Bruck chooses to work exclusively with PROBAN® solutions. Produced in Australia, the Bruck fabric range of 100% Cotton and Cotton rich blends give you the assurance of lasting performance and ease of wear that only PROBAN® treated fabric can offer.
Station Wear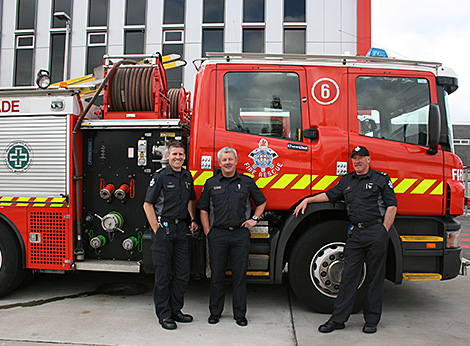 The Bruck range of SENTINEL® is the standard for comfort and performance in the protective fabrics market. Bruck have taken the durable protection of DuPont™ Nomex® Comfort fibres and combined them with the softness, comfort and absorbency of Lenzing FR® Viscose. This unique intimate blend delivers inherent and permanent flame retardant performance, anti-static qualities and exceptional moisture wicking – making SENTINEL® fabric the right choice for next-to-skin garments.
Benefits:
Excellent comfort levels – soft, light, highly breathable and highly moisture wicking
Excellent durability – strong and tough – a product that delivers exceptional value for money
Inherently flame retardant – a feature that cannot wash out or wear out
Superior thermal protection – excellent heat transfer resistance for weight
Wildlandfirefighting certified – full test reports available according AS/NZS 4824:2006
Exceptional performance in colour fastness – colour that's built in by the DuPont™ Nomex® producer colour process